*If activating BEFORE April 19th, 2018 please follow the steps below:
I am very sorry, can you retry the link? You need the settings for the data to work. If this doesn't clear it up call us so we can get it working. Please, make sure after copying the link you also download the file.
If you lost Data access you may need this profile
To use boom! RED network with an iPhone you will need to install our boom! Red Profile on your device.
1. Connect your iPhone to a wireless network with internet access.
2. Copy and paste --> boom.us/config/boomred.mobileconfig in safari or click boom! RED iPhone Profile
3. Click Install in the top right of the profile.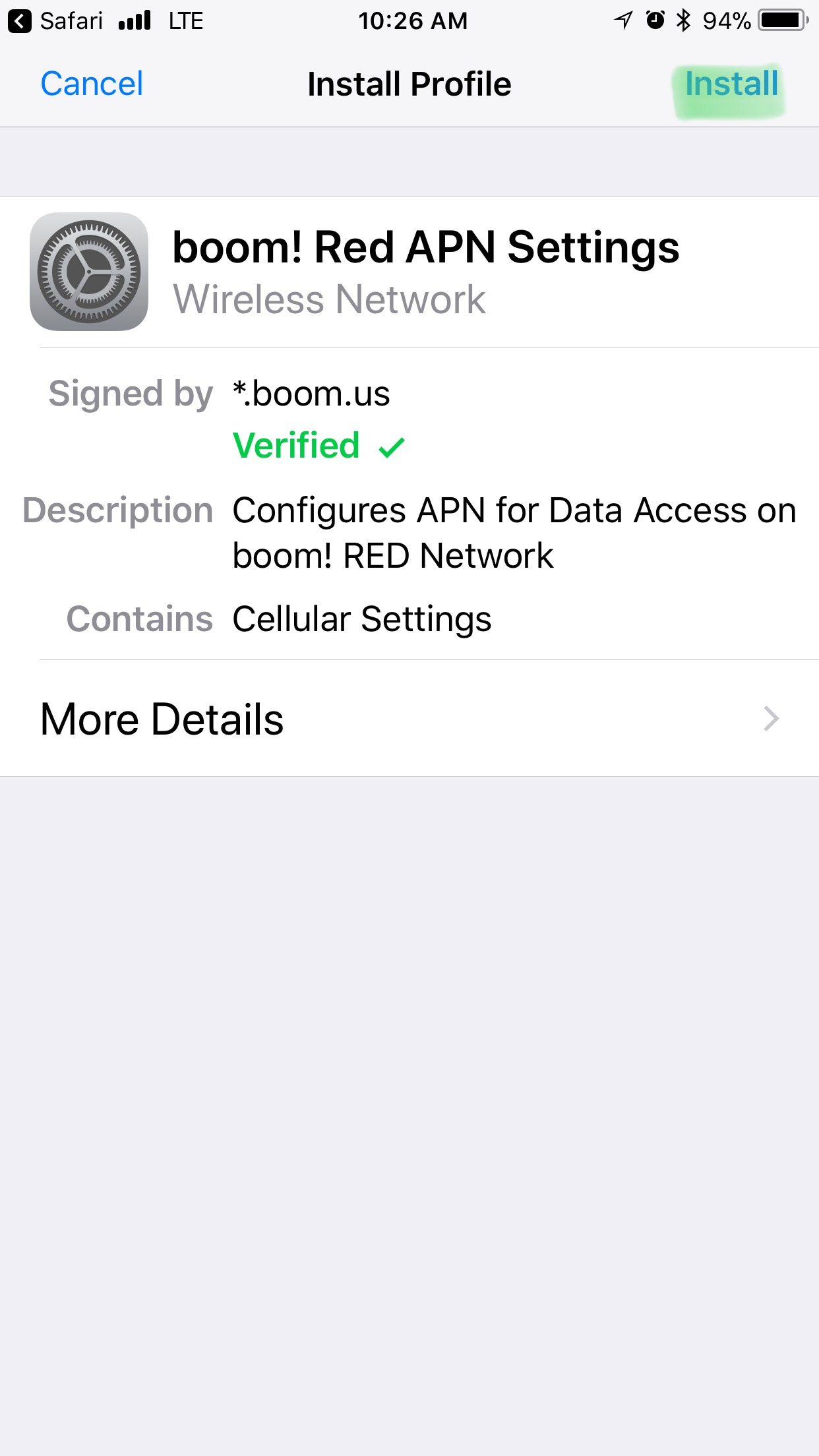 4. Restart your device
5. Turn off WiFi and visit your favorite website to confirm Data access has been restored.
*An active Data plan is required, if you delete this profile you will lose access to data.