To update or add new card for auto pay, log into your MyAccount and go to "Pay Methods".
That will bring you to the below screen. From here, any saved payment methods will be listed. If there are none, as in the example below, you can click on the "Add Pay Method" button to add a new card or bank account.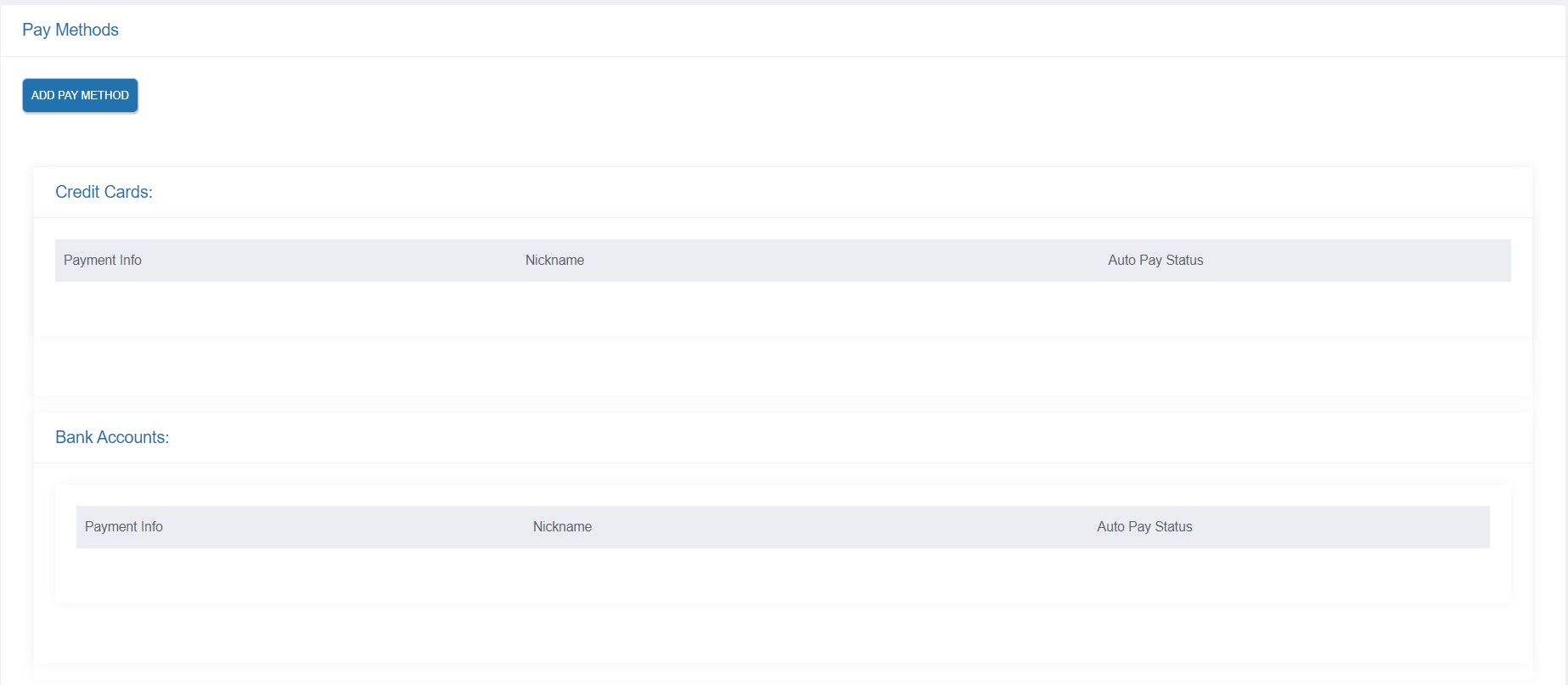 Clicking that button will allow you to select between adding a Credit Card or Bank Account from the first drop down. After this the page will update with new fields to complete, as shown below. Update the fields and then if you would like to use the card for AutoPay you can toggle the button at the bottom and then hit the "Save" button. *Please note that you may get a declined message. This is a system message and there is no further action necessary as long as the card and/or account shows under your Pay Methods.

When I card or account has been added and AutoPay has been enabled you will see this to the right of the card/account information. To disable AutoPay but keep the payment method on file you can click the green and white slider to disable AutoPay. To completely remove the card/account you can click the red "Remove" button.

Please note that if you need to update a card due to a new expiration date you will need to click the "Remove" button on the old card and then add the card again as a new card with the new expiration date.
If you encounter any issues or have any concerns you can reach us via chat, email, or phone call (at 888-869-1141) for further assistance. *Please note we cannot take payment information via chat or email however.