Log into your Myaccount page, at the top of the page will be five BLUE tabs hover mouse over View and Pay Bills. There you can select to see the past six months of billing statement by clicking on Statements or see all payments made in the past by clicking on Payments. To get your statements click on the download symbol (

) next to Statement number this will download the file for you to open and view the summary.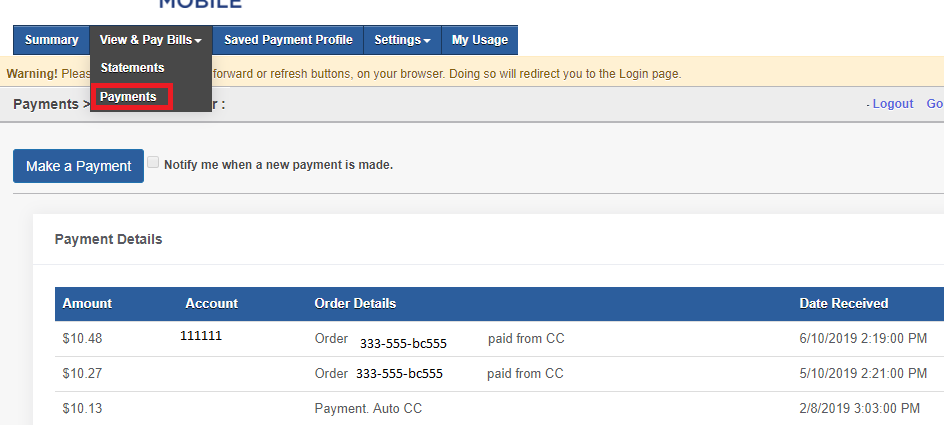 You can also click on the Notify Me box to receive an email when payments are processed or click on the Make A Payment to brought to the payment screen.